Brush Clearing
Reliable, Professional Brush Clearing in Atlanta
Our Team Can Handle Your Brush Clearing Project
With more than 20 years of experience providing a complete range of land preparation services across the Atlanta Metro Area, Weaver & Co. is your top choice for brush clearing and other vegetation management, land preparation, and land correction services.
Whether you need residential brush clearing for a small area at your home or commercial service for a large area, our team has the expertise and heavy equipment to get the job done quickly, safely, and efficiently. Contact us today for a free estimate for brush clearing in Atlanta and the surrounding areas including Lithonia, Decatur, Snellville, Oxford, Covington, Marietta, Alpharetta, and Jonesboro.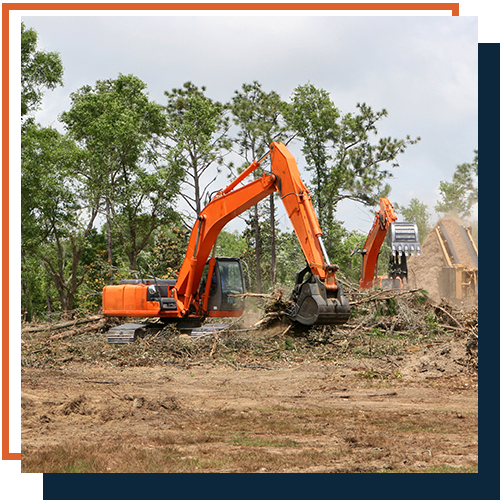 Why Choose Weaver & Co. for Your Brush Clearing Project?
Residential, Commercial, and Industrial Service — No matter the size of your brush clearing job, our team is up to the task.

The Right Equipment — The right equipment ensures a job done right. We use skid steers, backhoes, excavators, or other specialty equipment based on your job's requirements.

Success Built on Experience — With more than 20 years of experience in the industry, our team has seen and done it all, and can handle your project with expertise.

Convenience — Our team does the dirty work so you don't have to, bringing experience and equipment that many people simply don't have access to.

Excellence in Customer Service — With excellent customer service, affordable financing options, and a guarantee to always deliver industry-best workmanship and land preparation techniques, our team works to ensure satisfaction with each completed project.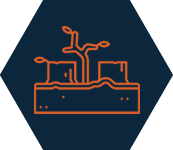 Professional Brush Clearing Service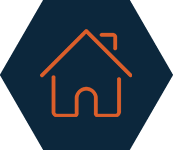 Residential and Commercial Service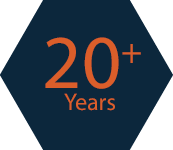 Highly-Experienced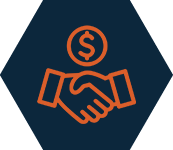 Affordable Financing Options
Benefits of Brush Clearing
Land preparations services from Weaver & Co. allow you to take control of your property and ensure an environment that is primed for future success. We can turn an overgrown property that may seem unmanageable into a clean, clear slate for your future building plans.
Brush clearing is an essential task for many property owners that comes with a variety of benefits. One of the most important benefits is that it allows greater access to your property and allows you to build upon an area that may have once been completely overgrown, creating more valuable and usable land. Not only is brush clearing great for these reasons, it is also an eco-friendly practice — it allows vegetation to flourish in the absence of brush overgrowth, and the resulting mulch eventually decomposes to provide more nutrients to the land.
When you're ready to make the investment into brush clearing services for your property, our team is ready to assist!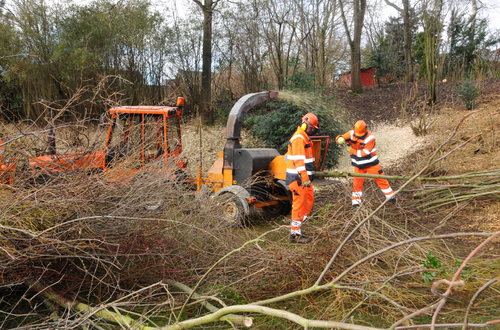 Prepare Your Site With Professional Brush Clearing
Weaver & Co. can help clear out selective areas of brush to give you access for a variety of reasons. Our Atlanta-based land clearing team can address needs such as clearing out fence lines, opening land for farms or pastures, clearance for homes and barns, right-of-way clearing for electrical safety, general fire mitigation, and more. You can access key parts of the property, remove certain trees deemed to be hazardous, and create a clean outcome once all is said and done.
We offer a variety of brush clearing, land clearing, and forestry mulching services to find the perfect solution for your specific needs.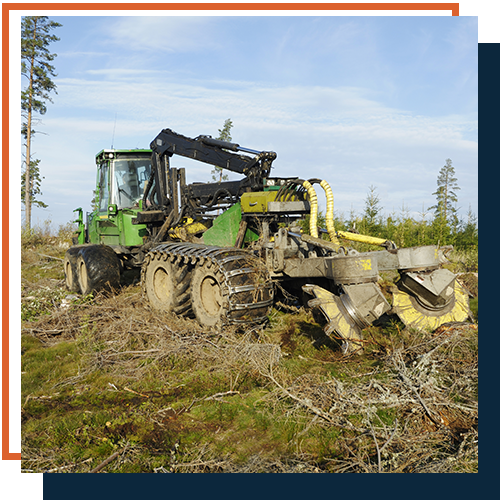 Fast, Eco-Friendly Results
No matter the size or scope of your brush clearance needs, Weaver & Co. will deliver top-notch results with our modern equipment and practical solutions. We offer a variety of environmentally-friendly site preparation services such as forestry mulching to provide a clear, clean outcome for your land.
Our site preparation team can save time and stress on your brush clearing project. Contact us online to request a free estimate for brush clearing and other site preparation services in Atlanta, and to learn about available financing options.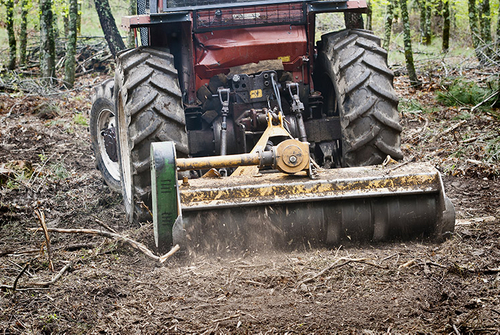 Get Started Today With Affordable Financing Options
With affordable financing options available from Weaver & Co., our team can deliver the results you need, when you need them. If the upfront investment into necessary property management services is preventing you from undertaking these projects, our financing options can help fasttrack your project.
We partner with Hearth to provide flexible financing and affordable monthly payment options. We'll help you make the investment into improving your property and increasing its value right away. Visit our Financing page to learn more, or contact us today to get started.
Contact Us Today for Brush Clearing Services in Atlanta
Weaver & Co. is your team for fast, efficient, and eco-friendly brush clearing throughout the Atlanta Metro Area. Whether your job is small or large, our experienced team will get the job done right to prepare your property for success.
Take back control of your property — contact Weaver & Co. today to receive a free estimate for brush clearing or any of our other land preparation and management services!
Fill Out The Form Below For A Free Estimate