Prepare Your Site for Success With Weaver & Co.
At Weaver & Co., we offer complete demolition and site preparation services in Atlanta and the surrounding areas of Georgia, helping both residential and commercial clients create an ideal site to allow for future success. Regardless of your needs, the size of your property, or your vision for future construction, our team will help set the stage required.
Our full-service demolition company offers tear-down and haul-away services as well as site remediation to prepare your property for the next venture. Weaver & Co. is Atlanta's premier site preparation company, offering our extensive experience and expertise to help you lay the groundwork for a successful build. For all your demolition needs, contact Weaver & Co. today to request a free estimate for demolition services in Atlanta, and to learn more about the affordable and flexible financing options we offer.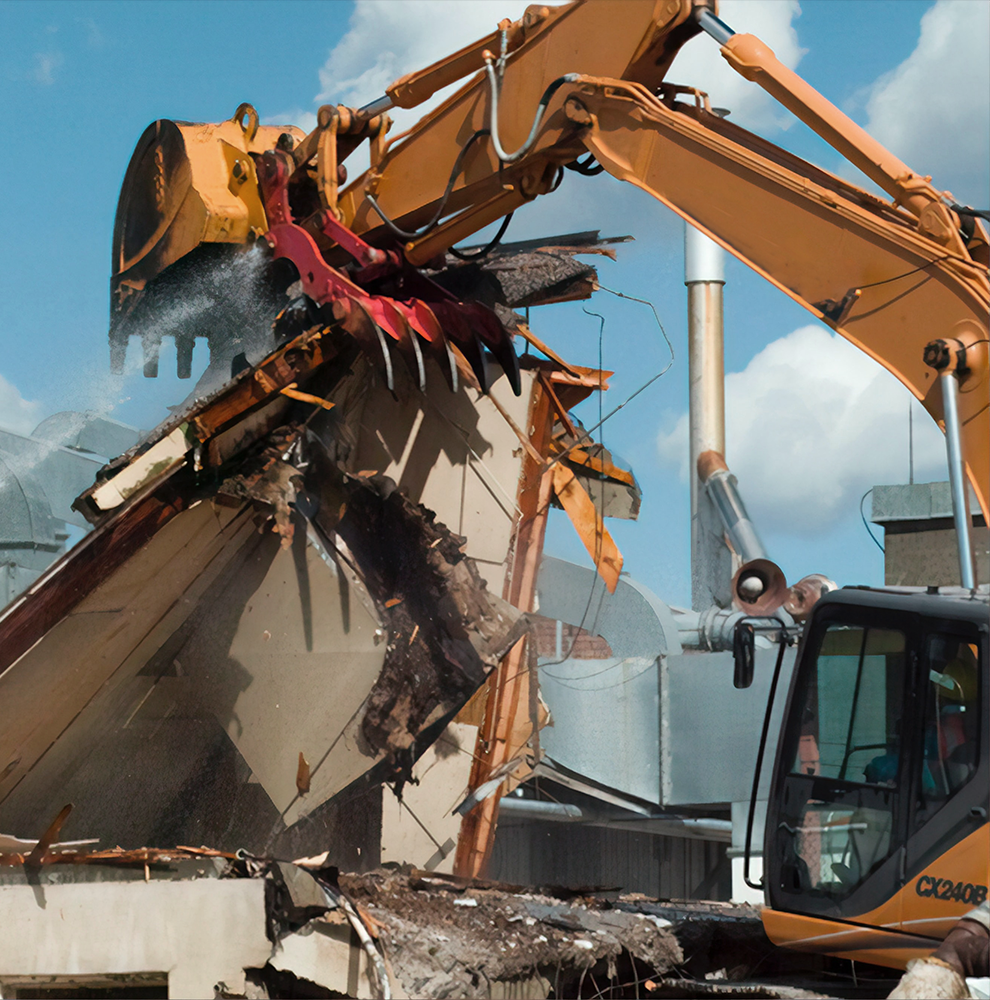 How Can Weaver & Co. Help You?
We offer complete tear-down services of existing structures on your property

We provide environmentally-friendly cleanup services

We haul away debris, ensuring one less thing for you to worry about

We offer a complete range of other site preparation services, including land and brush clearing, forestry mulching, grading, excavation, and more

We have the experience and specialized equipment to get the job done right

Our financing options allow you to receive the affordable service you need, when you need it

Complete Demolition Services

Residential and Commercial Service

Highly-Experienced (20+ years)

Affordable Financing Options
Complete Site Preparation Services
Your property is an extremely valuable investment. Whether your site preparation needs are for a residential, commercial, or recreational project, or anything in between, it's crucially important to prepare your property for success in future construction from the very beginning. Effective land preparation will ensure a quality base to build upon, taking into consideration environmental factors, erosion control, and much more.
At Weaver & Co., we're proud to provide trustworthy land clearing and site preparation services that Georgia landowners can rely upon. We have a level of experience and access to heavy equipment that few others can match, providing these specialty services with ease and always keeping a keen attention to detail to ensure your satisfaction.
From forestry mulching and brush clearing to excavation, fine grading, and more, our site preparation company is here to provide complete solutions to help you start your project right. We have experience in creating clean, clear sites across Atlanta and the surrounding Georgia areas, and we're confident that we can handle your demolition needs in a fast, code-compliant manner.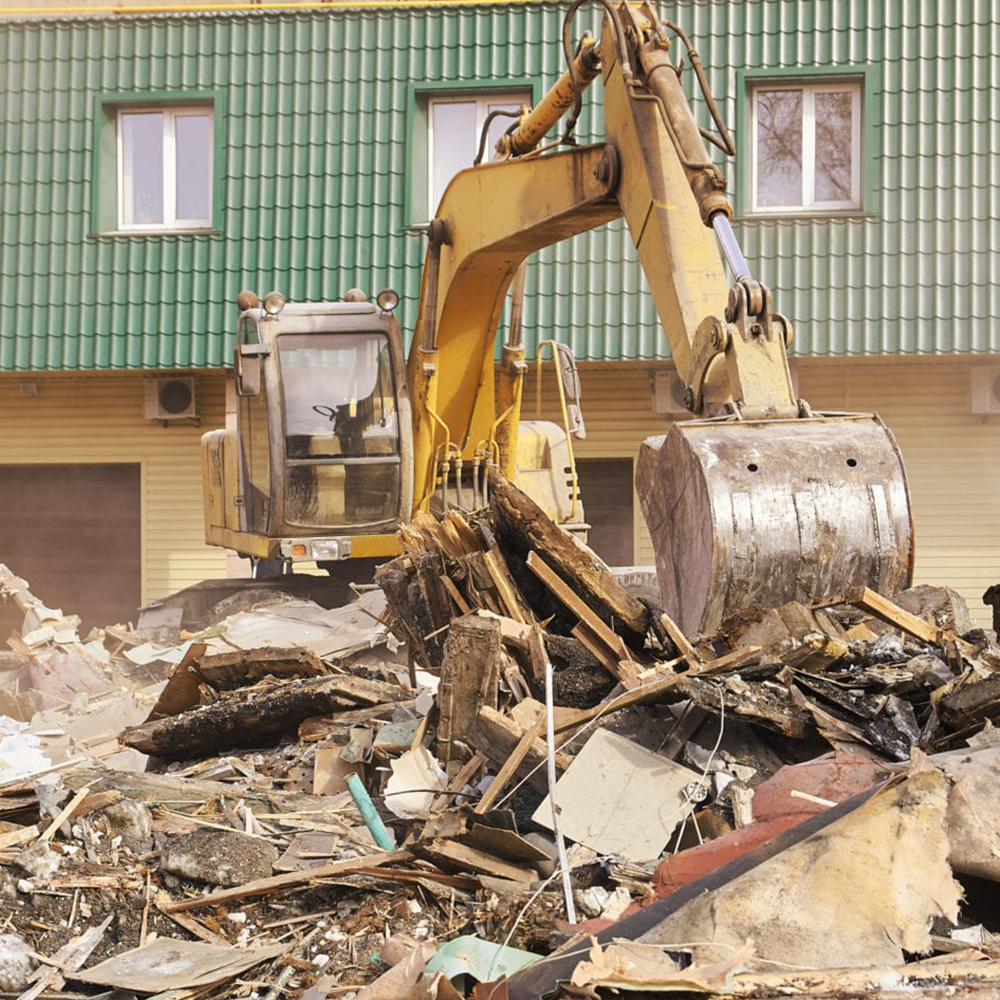 Residential Demolition Services
Your home or personal property is one of your most valuable assets and should be handled with the utmost care. Weaver & Co. can demolish complete homes, sheds, workshops, add-ons, equipment, and more, all through the work of our insured and certified professionals. We'll navigate the demolition process with you and keep you in the loop to ensure that you are satisfied with the results.
Regardless of the exact service you require, our team is ready to provide an effective solution. Whether you need safe demolition of existing structures on a newly purchased property, you want to tear down an old home for new construction, or anything in between, we will use our industrial-grade heavy machinery to complete the job safely, effectively, and with consideration to remaining environmentally-friendly.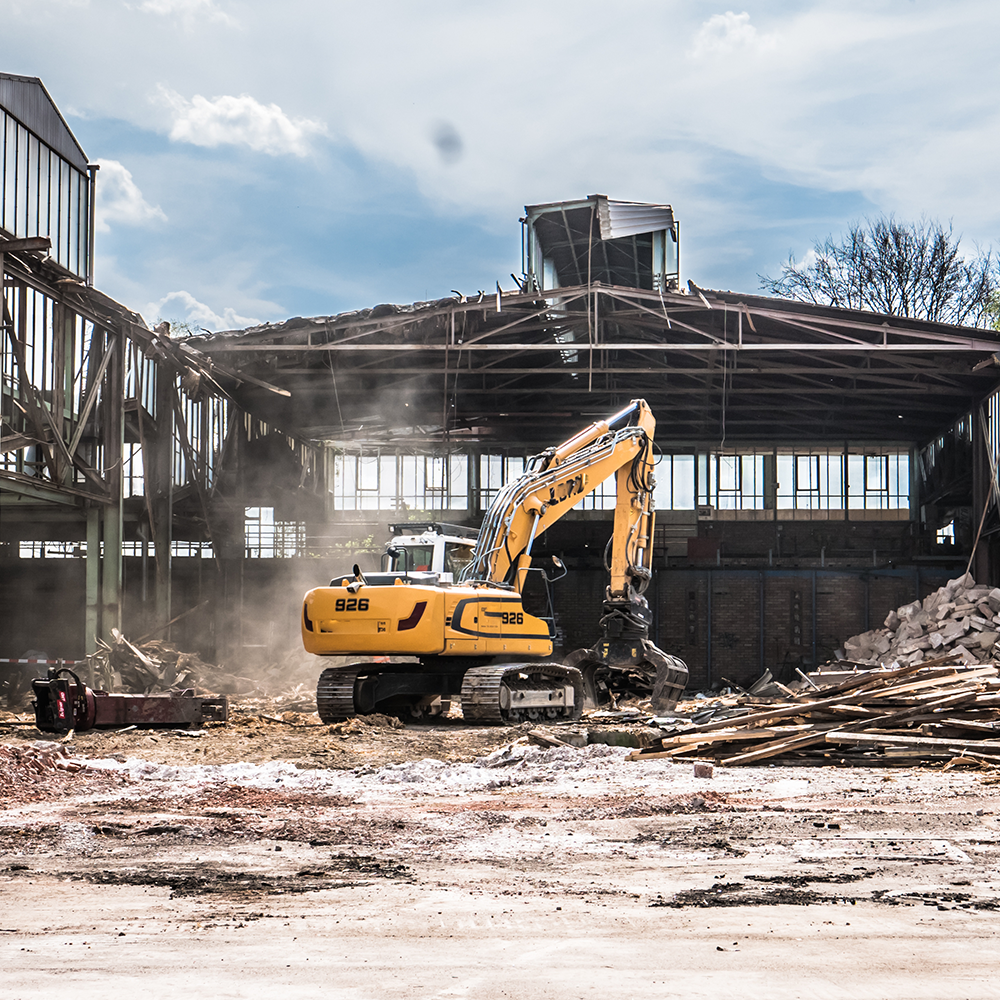 Commercial Demolition Services
From smaller-scale residential projects to larger-scale commercial projects, we can handle a wide range of demolition needs at Weaver & Co. Demolishing commercial spaces can be complex and dangerous, requiring experienced foresight and a professional approach to get the job done right. Weaver & Co. can address all physical and environmental factors included in your commercial demolition, all while adhering to your project schedule.
Allow the Atlanta commercial demolition contractors at Weaver & Co. to fully realize the potential of your commercial property venture, and prepare for future opportunities and success. Our team possesses the unique skill set, extensive experience, and heav
Request Demolition Services from Weaver & Co. Today
Your property is likely one of the most significant investments to your name, whether as a personal property or a commercial business. When you need to transform your site to allow for its fullest potential to be realized, Weaver & Co. can provide the demolition and land preparation services you require. Our team is happy to answer any questions and help with a wide variety of land preparation services.
Contact our team today to receive a free estimate for demolition services in Atlanta and to learn more about the financing options available to you. We look forward to speaking with you!