Erosion Control
Complete Site Preparation in Atlanta
Trusted Erosion Control Services
Erosion control is a vital part of any construction project and should be planned accordingly to minimize soil disruption and the work's effect on the environment. Implementing and following a Storm Water Pollution Prevention Plan (SWPPP) is essential for any job site, and requires close attention to detail to ensure that your site is safe from fines levied by local and federal environmental agencies.
Weaver & Co. offers erosion control services across Atlanta and the surrounding areas, delivering commercial and residential site preparation in an honest, cost-effective manner. We have a full range of erosion control and stormwater management systems at our disposal, and we're ready to get to work on your site.
We strive to be your top choice in the Atlanta Metropolitan Area and the surrounding areas of Georgia for complete site preparation services. Our team brings more than 20 years of experience and top-of-the-line equipment to each job, ensuring detail-oriented results to set your property up for future success. Get in touch with our team today to request erosion control services for your construction project, and to learn more about the flexible financing options we offer.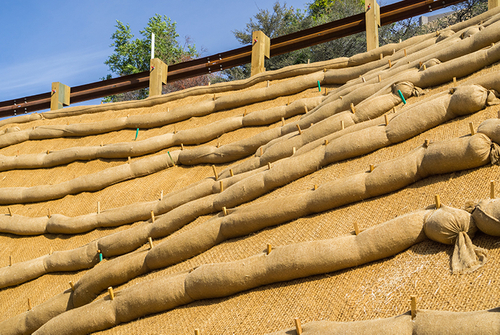 Complete Erosion Control
Beyond sound strategies, our erosion control services include physical means to keep your site safe and compliant, including:
Silt fences

Filter socks

Bank stabilization

Buffer strips

Control blankets

Seeding and mulching

And more!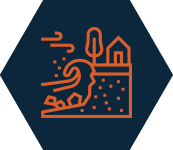 Trusted Erosion Control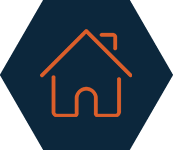 Residential and Commercial Service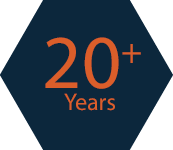 Highly-Experienced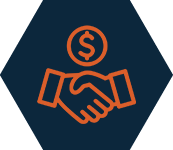 Affordable Financing Options
Prep Your Site for Success With Weaver & Co.
Your property represents a significant investment, whether residential or commercial, and it's crucially important to create a solid foundation to build upon before beginning construction. Taking the proper erosion control measures and completing other critical site preparation services such as grading and demolition avoids costly problems in the future. When it comes to such important aspects in the construction process, it's essential to choose an experienced site preparation team you can trust to get the job done the right way.
At Weaver & Co., we're proud to be that experienced, trustworthy team serving property owners throughout Georgia. From land clearing and demolition to excavation and grading, our Atlanta-based site preparation team is here to provide simple, cost-effective solutions for your land preparation needs. We believe in taking every step to help create a solid foundation for projects to flourish, and our experts are available to discuss your upcoming project.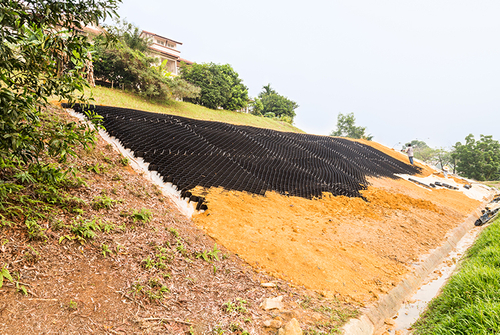 Residential Erosion Control
Whether you're building upon a newly purchased property or improving your current property, the proper erosion control will ensure your property is environmentally friendly, regulation-compliant, and not susceptible to significant damage from erosion. A property without the proper erosion control measures in place can be a cause of pollution, can be depleted of nutrients in the soil, and can lead to dangerous flooding conditions.
Don't neglect to take the proper erosion control measures from the beginning of your new home construction project. Contact the experts at Weaver & Co. to develop a plan and complete the work required for safe, effective erosion control for your Atlanta property.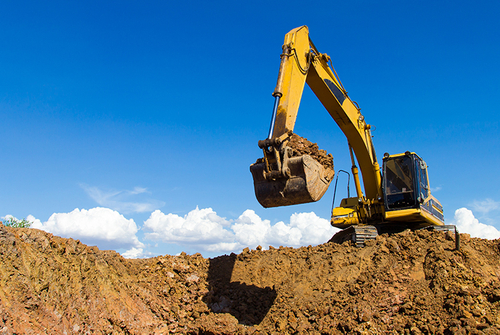 Commercial Erosion Control
Erosion control is a significant consideration for commercial building projects. Our site preparation services are available to property developers of all varieties, ensuring the site of their investment is secured for the future. Not following proper erosion control measures can be extremely costly for your business in the future, leading to fines and other costly damages.
Weaver & Co. can provide complete demolition, excavation, erosion control, and other site preparation services to ensure your site is compliant with regulations and protected against the damages that can occur from erosion. Get in contact with us today to learn more about how we can ensure your site has a proper Storm Water Pollution Prevention Plan and erosion control measures in place.
Request Erosion Control Services Today
The prospect of a new residential, commercial, or recreational construction project is an exciting one. However, a project can be doomed from the start without professional site preparation services. From initial land clearing and demolition services to safety measures including erosion control, choose the experienced professionals at Weaver & Co. to create a safe, environmentally friendly environment for the future success of your business.
Contact our team today to receive a free estimate for site preparation services such as erosion control in Atlanta and the surrounding area, and to learn more about the financing options available to receive service when you need it.
Fill Out The Form Below For A Free Estimate