Stump Grinding
Residential and Commercial Stump Grinding in Atlanta
Get Rid of Tree Stumps With Ease!
Old tree stumps are an unsightly feature on your property, and often get in the way of future projects and development. Whether you simply want to remove a single tree stump from your backyard or you require a great deal of stumps to be removed on a commercial or industrial site, Weaver & Co. has the experience and the equipment to handle stump grinding for residential, commercial, and industrial clients.
We provide stump grinding and other site preparation services in Atlanta and throughout the surrounding areas including Lithonia, Decatur, Snellville, Oxford, Covington, Marietta, Alpharetta, and Jonesboro. Get in touch with us today to learn more and to receive a free estimate for your project!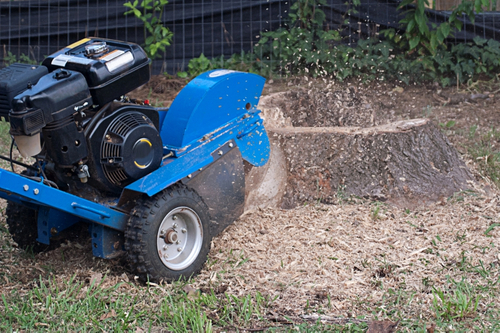 Why Choose Weaver & Co. for Stump Grinding in Atlanta?
Residential, Commercial, and Industrial Service — Our team has the equipment and expertise to take on jobs of all sizes.

The Right Equipment — We own specialized heavy equipment that will get the job done safely and effectively.

Success Built on Experience — We've provided professional site preparation services to countless clients over our 20+ years of experience in the industry.

Convenience — Our team is prepared to handle all the dirty work, so you don't have to!

Excellence in Customer Service — We provide affordable financing, excellent customer service, and industry-leading workmanship to ensure your complete satisfaction.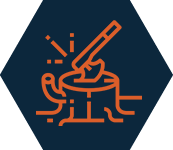 Professional Stump Grinding Service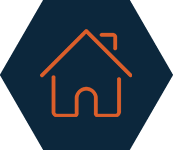 Residential and Commercial Service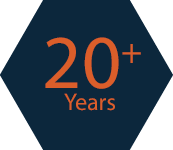 Highly-Experienced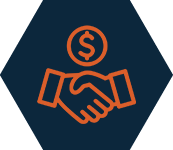 Affordable Financing Options
What Is Stump Grinding?
Typically, contractors make a distinction between the processes of stump grinding and stump removal. While stump removal results in the complete removal of the stump and the root system in the ground underneath, stump grinding grinds away the stump to your desired level underground while leaving the root intact. A tree stump can be ground down to just below the surface of the ground, or to around a foot in the ground.
Stump grinding is a desirable option when compared to complete stump removal because it is less expensive, less time-intensive, and doesn't result in a gaping hole in the ground where the stump and root system once resided. Additionally, it is a low impact, eco-friendly way to handle those unsightly stumps on your property!
Stump grinding requires specialized heavy equipment to efficiently perform the job, and Weaver & Co. has the tools to get the job done right. We believe in investing our time and money into the right equipment and techniques in order to ensure customer satisfaction and a job well done, whether it be stump grinding or any of our other site preparation services.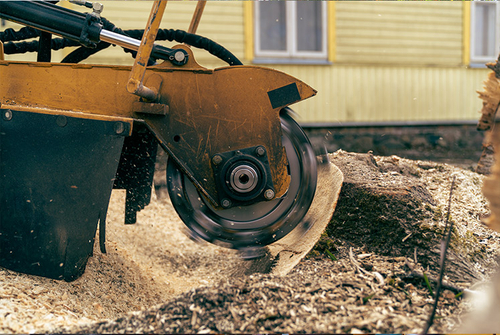 Reasons to Remove Tree Stumps with Stump Grinding
Of course, the most common reasons for wanting to remove tree stumps from your property are increased functionality and better aesthetics. Along with these obvious benefits, removing tree stumps through stump grinding presents a series of other benefits to property owners, whether it's done at your home or for a larger-scale commercial or industrial project.
Especially in the case of residential stump grinding, removing old tree stumps eliminates a common safety issue. Children or others on your property can be susceptible to trips and injuries from tree stumps if not properly removed. Not only can they be a hazard in this way, but old stumps can also pose concerns as a habitat for pests such as termites or even fungi, which you certainly don't want near your property!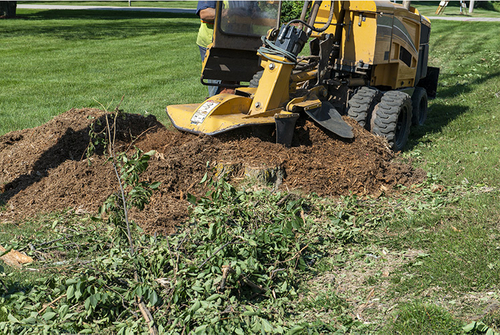 Complete Site Preparation Services
From beginning to end, the Weaver & Co. team works with a wide variety of clients throughout the Atlanta Metro Area to meet their vegetation management, site preparation, and site correction needs. From stump grinding, to forestry mulching, to demolition services, and much more in between, we'll help you prepare your site for future success. Visit our Services page to learn more about how we can help you maximize the value and potential of your property!
Contact Us for Stump Grinding in Atlanta
Weaver and Co. is your experienced site preparation team for jobs of all sizes throughout the Atlanta Metro Area. Whether you simply need one stump removed or you require extensive service for a large commercial site, our team is ready to get to work for you!
Contact us today to learn more about how we can provide value to your property, to learn about our affordable monthly financing options, and to receive a free estimate or stump grinding or other site preparation services in Atlanta and the surrounding area!
Fill Out The Form Below For A Free Estimate