Land Clearing
Professional Land Clearing Services in Atlanta
Go With Atlanta's Land Clearing Experts!
Whether your project is clearing some space behind your home to add new features or clearing a large construction site before grading can begin, the team of land clearing experts at Weaver and Co. can provide reliable, professional service from beginning to end. We're your choice for residential, commercial, and industrial projects concerning vegetation management, land preparation, land correction, and more.
Before beginning your project, get in contact with Weaver & Co. to learn more about our services, our affordable financing options, and to receive a free estimate for land clearing in Atlanta and throughout the surrounding areas including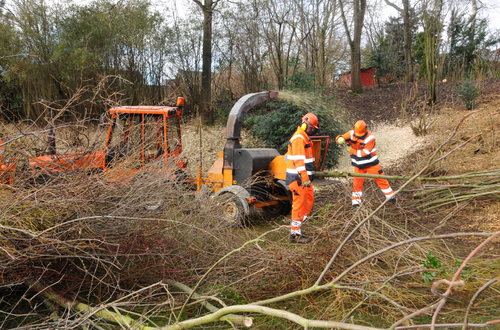 Weaver & Co. Is Your Choice for Land Clearing in Atlanta
Residential, Commercial, and Industrial Service — We have the equipment and expertise to handle land clearing jobs of all sizes.

The Right Equipment — Large land clearing projects require specialized equipment, and we have an array of equipment including skid steers, backhoes, and excavators to ensure a job done right.

Success Built on Experience — Weaver & Co. brings more than 20 years of industry experience to your project, ensuring professional, trustworthy service and a job well done.

Convenience — We partner with property owners to do the dirty work so they don't have to. You can relax while we handle all of your land preparation needs!
Excellence in Customer Service — We strive to provide excellent customer service, great financing options, and industry-best workmanship and practices for each and every job.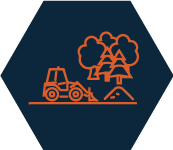 Professional Land Clearing Service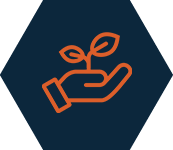 Residential and Commercial Service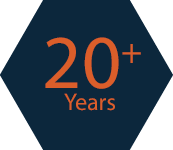 Highly Experienced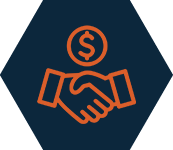 Affordable Financing Options
Benefits of Land Clearing Service
At Weaver & Co., our team can handle your land clearing and site preparation needs from beginning to end. After we ensure your lot is properly cleared, we can complete a wide range of other land preparation services such as stump grinding, site grading, erosion control, and much more. We'll help you maximize the potential of your property by turning an overgrown lot into a freshly cleared, usable lot that is full of potential.
Aside from the obvious benefit of turning an overgrown lot into a usable plot of land, land clearing provides a variety of benefits for increasing the value and function of your property. Our eco-friendly land clearing services can eliminate pest control problems and fire hazards, while also providing more nutrients to the soil to promote healthy, manageable vegetation.
Whether you're looking to clear a small area in your backyard to add new features or you need to clear a large lot for commercial development, our team provides professional land clearing services you can rely on. Get in touch today to learn more about how we can help, and about the other benefits of land clearing service for your property!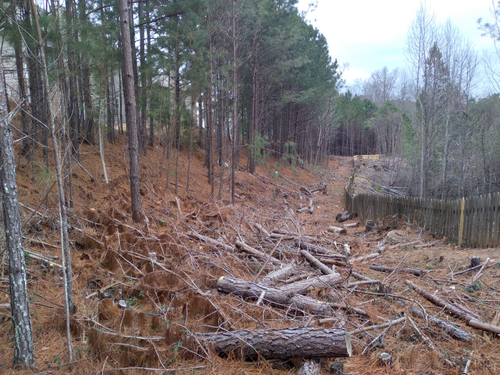 Professional Land Clearing Services
From conception to completion, your site preparation requires a lot of attention to detail in order to lay the foundation for a successful project. In simplest terms, land clearing includes the removal of rocks, vegetation, and debris from a site in order to prepare it for future work. Beyond this, though, your site correction needs may require more complex solutions.
Before grading work can begin, you need to be sure that your land is perfectly prepared for the task. Weaver & Co. is Atlanta's trusted land clearing company, offering our decades of experience in construction, site preparations, and demolition to provide cost-effective results in a timely manner. We offer a variety of land clearing services including forestry mulching, working with our clients to provide the most effective solution for their needs.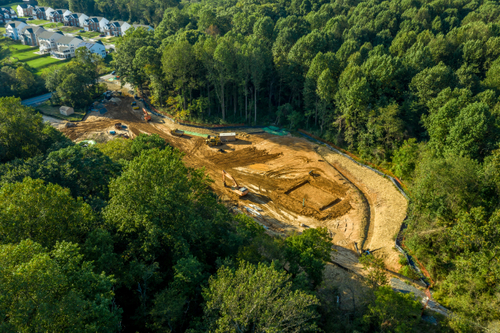 Land Clearing for Your Construction Site
Weaver & Co. focuses on the big picture for your build while keeping a close eye on our process to ensure a clear property finish without any headaches or setbacks. Our team has extensive experience with heavy equipment and utilizes the newest technology to ensure we are delivering the highest level of quality. Rely on us to quickly resolve problems dealing with trees, stumps, debris, and more to help generate a clean, clear site.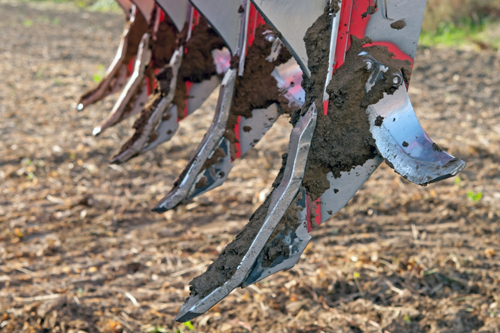 Find Affordable Financing Options for Land Clearing
Weaver & Co. provides affordable monthly financing options with quick funding to help you begin work on your property when you're ready to. Rather than waiting around to invest in the future of your property, we can help you get started right away with our financing options from Hearth.
Visit our Financing page to learn more, and contact us today to begin preparing your property for future success.
Contact Us for Land Clearing in Atlanta
Weaver & Co. is ready to assist with all of your land clearing needs in the Atlanta Metro Area, whether your project is residential, commercial, or industrial. Our team has the experience and equipment to professionally handle land clearing, forestry mulching, demolition, erosion control, and much more to set your property up for success in the future.
Weaver & Co. offers comprehensive site preparation in a practical, honest manner. We'll be happy to discuss your project needs and how our land clearing services can deliver value and peace of mind. Contact us today to receive a free estimate for land clearing or any of our other site preparation services.
Fill Out The Form Below For A Free Estimate